What's new? We have a new functionality that gives you the possibility to change the margin on one or more reservation items at once. It is called Apply margin and it is visible under the Group actions menu in the Reservations window.
Benefits? Our clients will be able to easily set the margin on more than one reservation items at once. After selecting the items and entering the numbers, the margin on all selected items will be recalculated in a few clicks. It also brings the possibility to determine the selling price for the whole reservation.
How? Open an existing reservation and mark the items where you want the margin to be changed.  Then go to the Group Actions menu and choose the Apply margin option.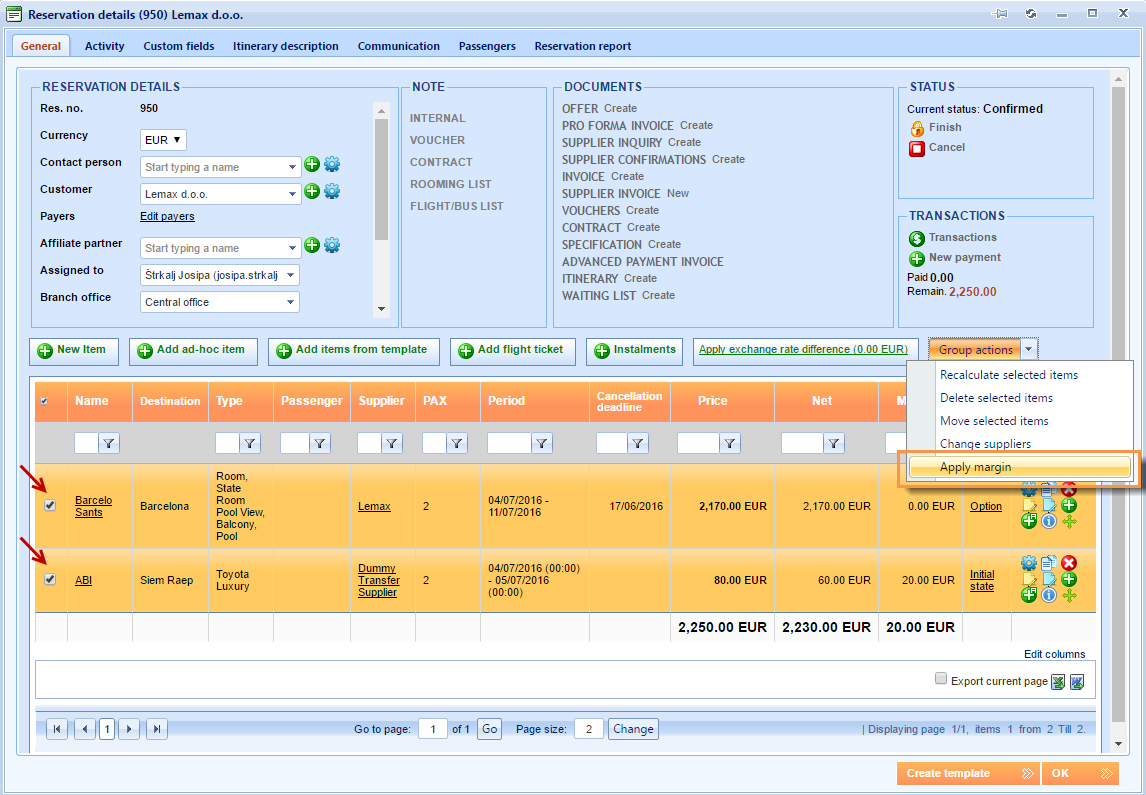 After choosing the Group action for applying the margin, the window will open for you to enter new values. You can edit the Margin amount, the  Margin percentage or the Selling price for the whole reservation. The value that you cannot change is the Net price.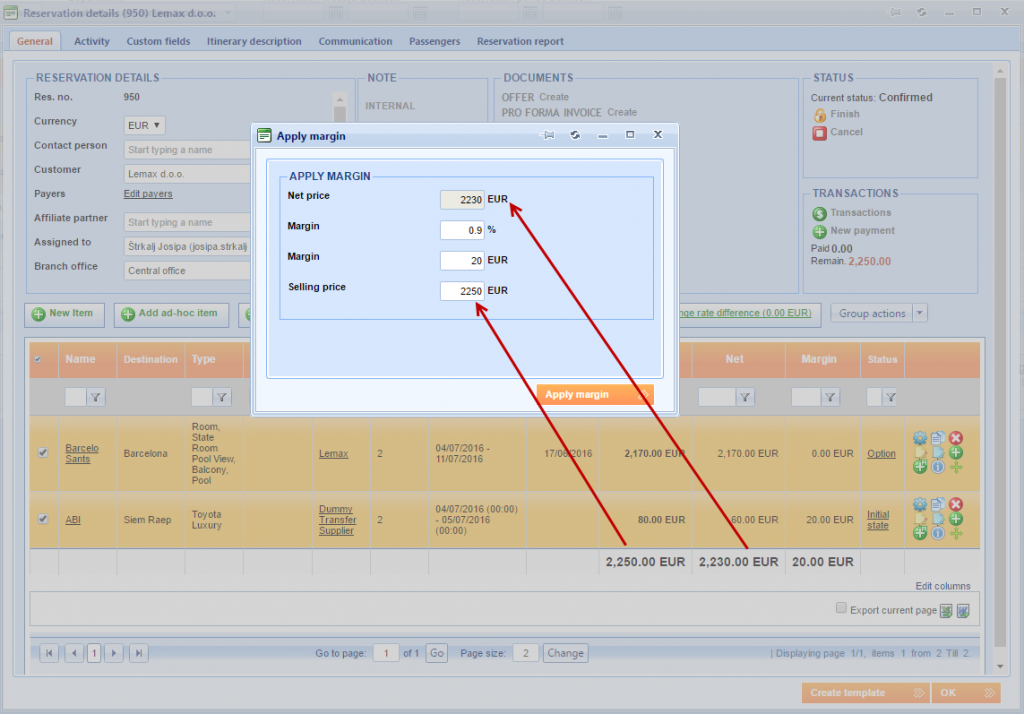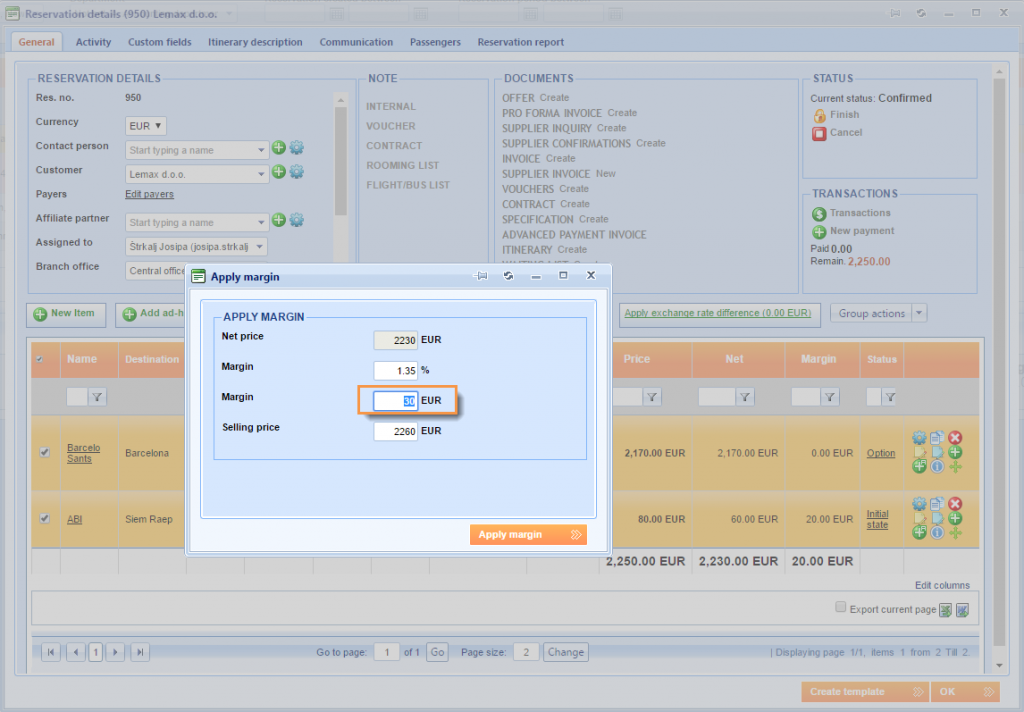 Any value that you change will effect the other values. All the other values will be recalculated automatically.

Important:
For applying the margin the user needs to have a role with permission for updating the reservation items and the role View net prices.
Margin cannot be applied if the reservation is in the Finish status.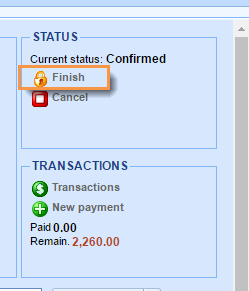 All amounts are formatted to show two decimal places.
The amount is evenly distributed according to the items Net price.