Supplier payments can be added through Supplier invoice. There are two ways to access Supplier invoice.
By main tab Documents – Supplier invoices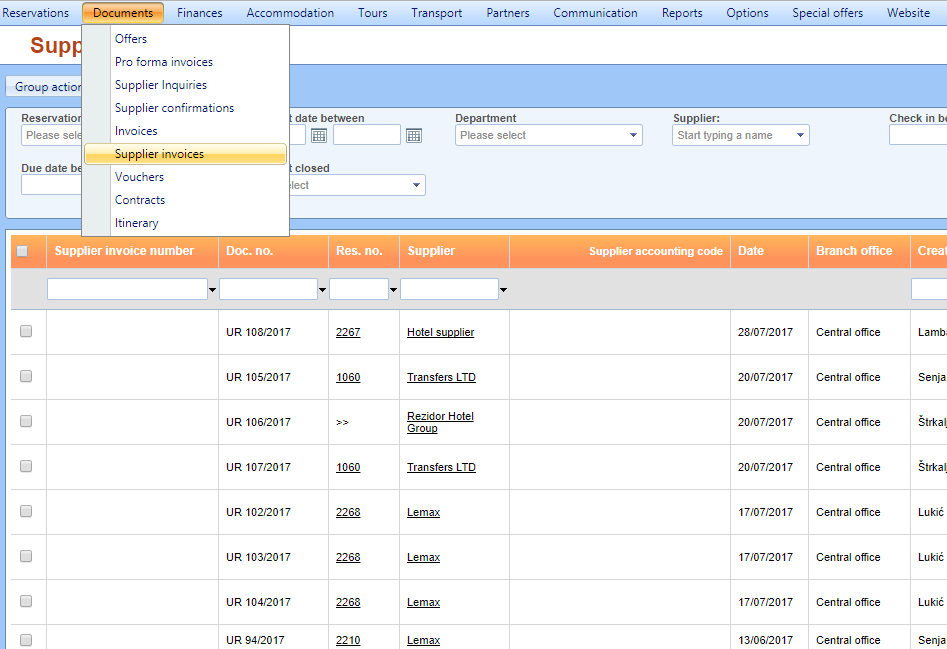 Supplier Invoice grid opens and payment can be entered in last column like it is shown on the picture below.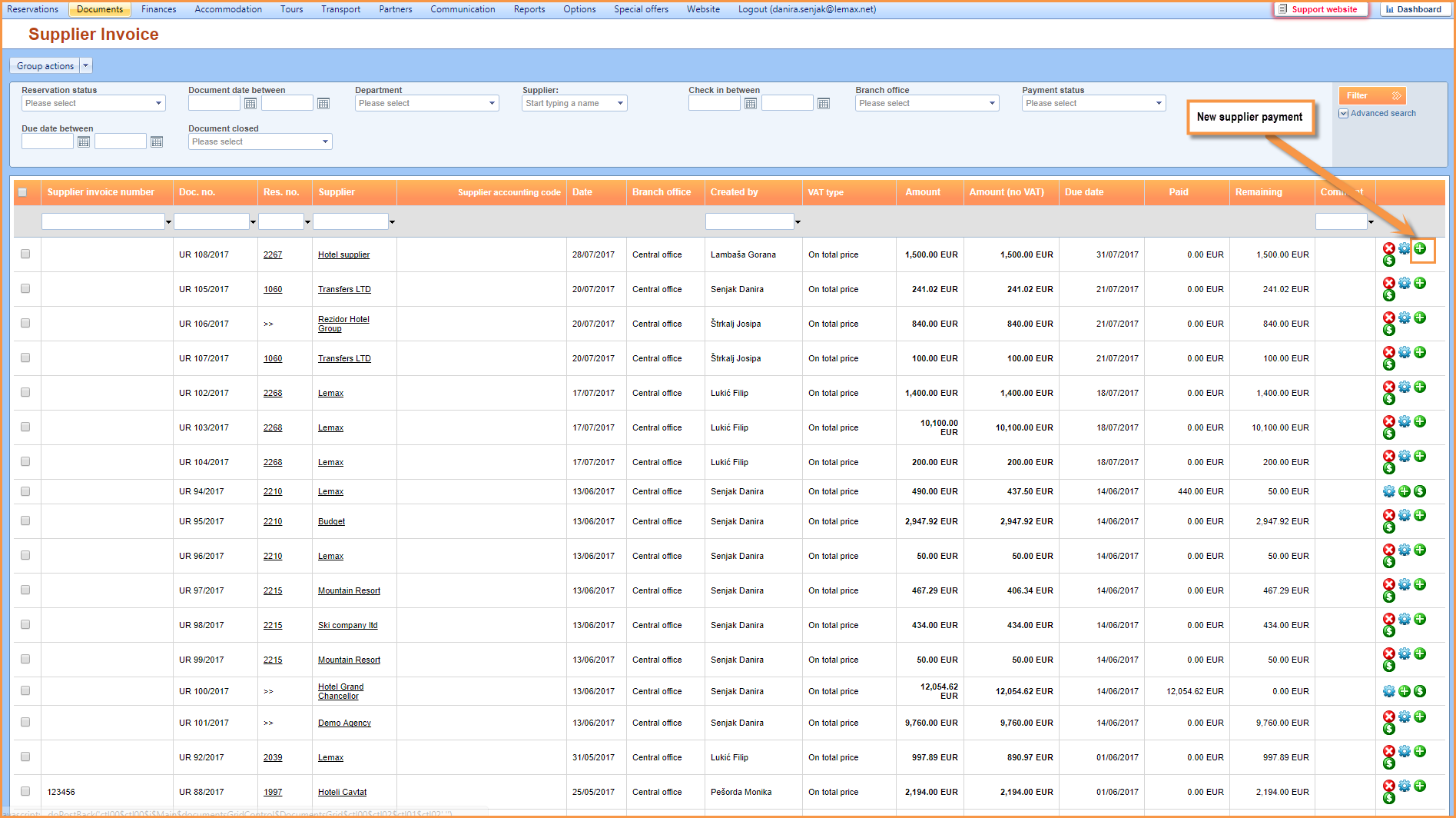 2. By going on a specific reservation and choosing the Supplier Invoice List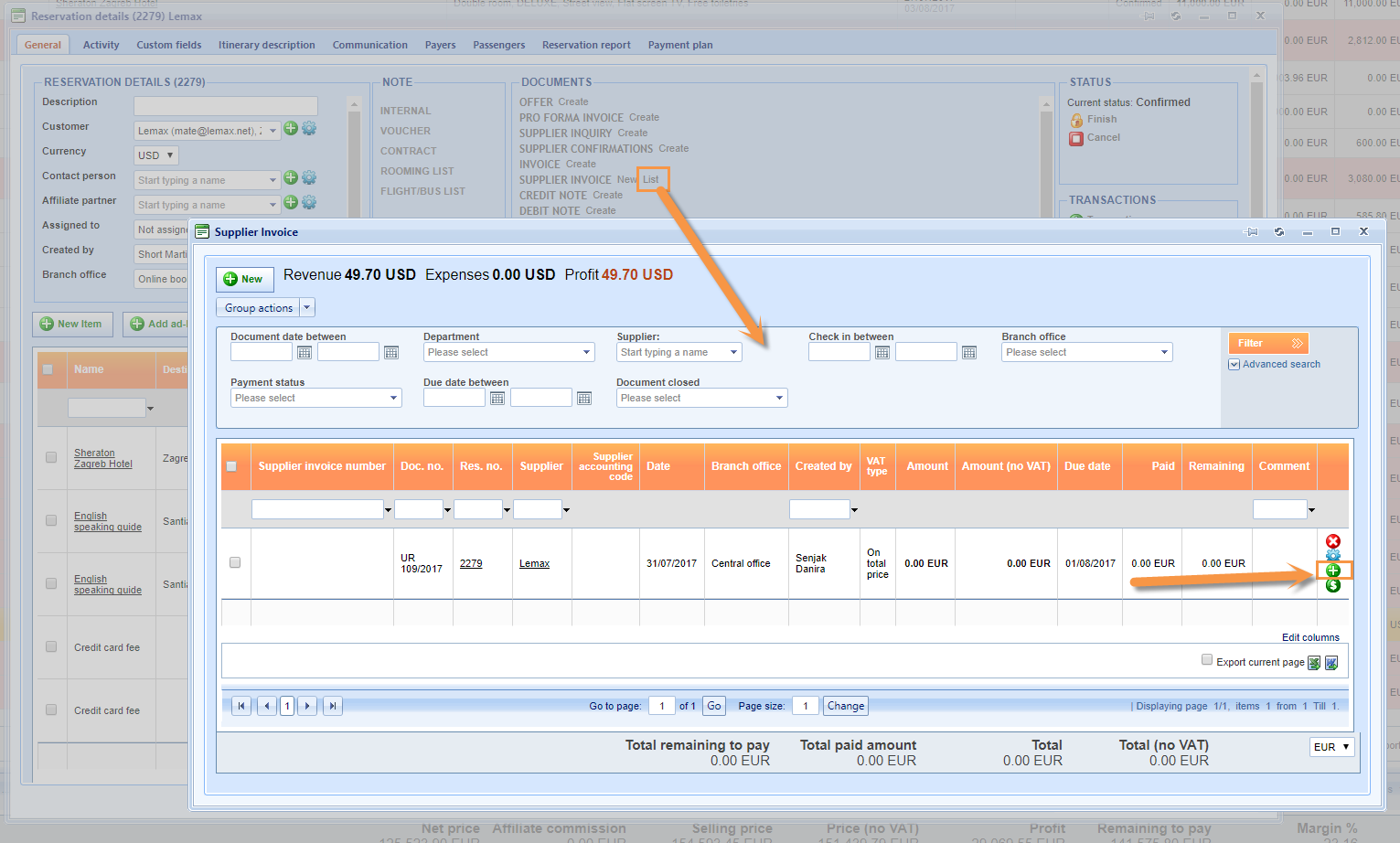 After accessing the Supplier invoice that you want to add Supplier payment for, click on the plus button to add a new payment (as shown on the previous print screen).
The New transaction window will appear.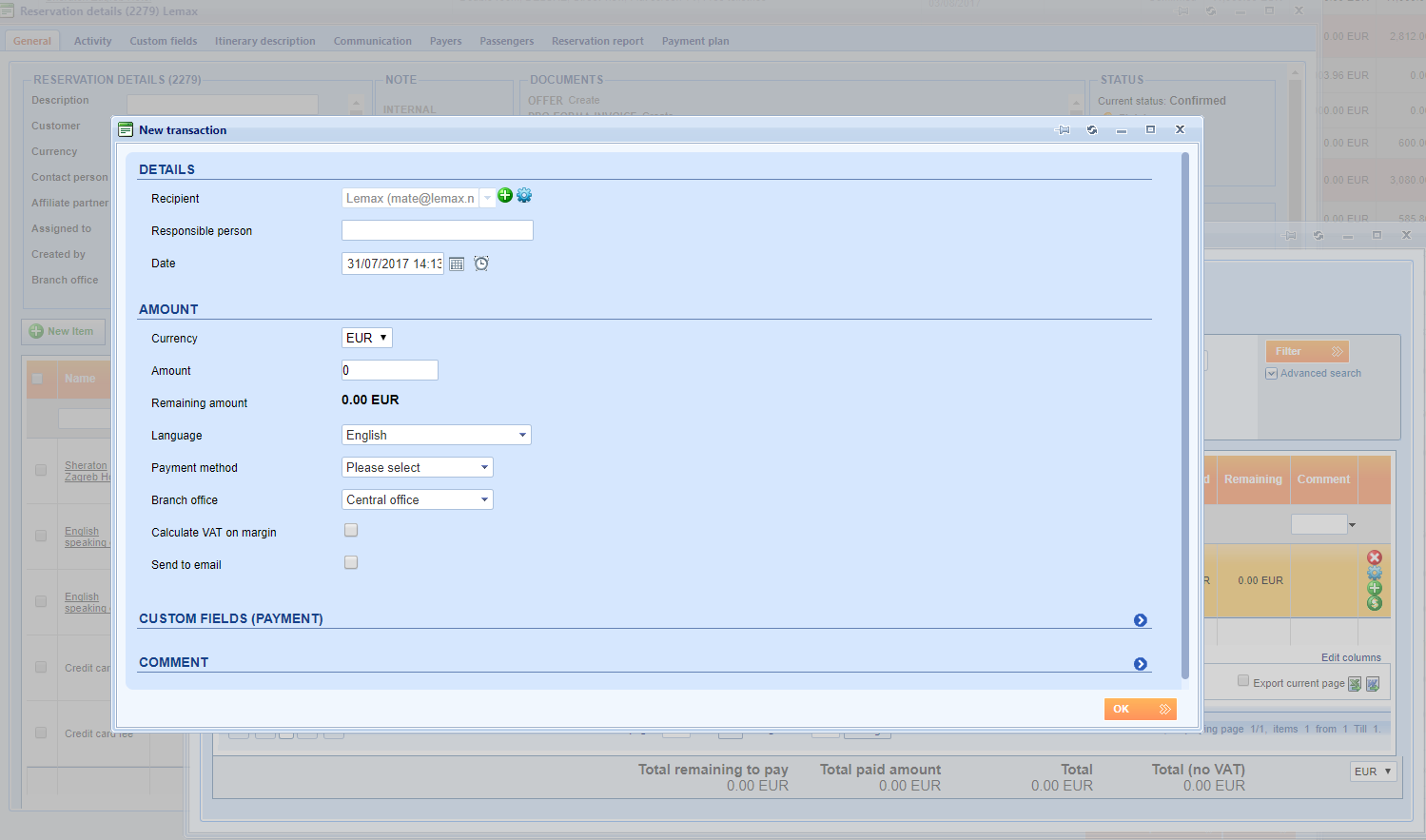 If you want to add a Group supplier payment follow this link that will lead you to another article on Knowledge Base site:
https://support.lemax.net/updates/group-supplier-payments-and-payment-confirmation-added/#prettyPhoto