What's new? Due to the changes in connecting Supplier invoices to the reservation items, there are several warnings about how to correctly pay attention to minor modifications.
Benefits? Avoiding mismatches in unsynchronized actions when making changes in reservations and entering Supplier invoices at the same time.
How? Until now, when you were entering your Supplier invoices from the Reservation details window at Documents > Supplier invoices > New, the amount fields in the Reservation items table were predefined to 0,00 amount. Now, you can notice that they are empty.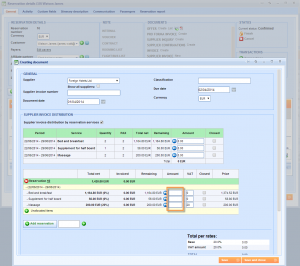 If you put in the Amount field 0 or leave it empty and close this item with Closed check box, the system will calculate that amount as the invoiced amount from the supplier for this reservation and it will close calculation for this item.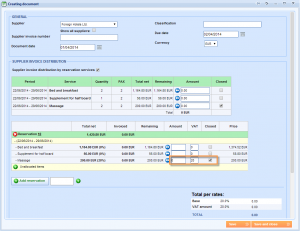 This action effects items added to the reservation in a way that prevents deleting the item from the reservation for which you have already entered appropriate Supplier invoice.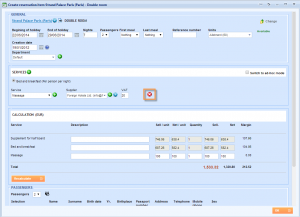 If you try to do it, the message will appear accordingly.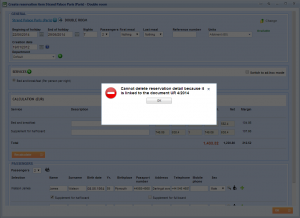 Furthermore, in case of entering supplier invoices while someone else is making changes in the reservation items simultaneously, the system will not allow adding Supplier invoice for changed reservations which will be marked red.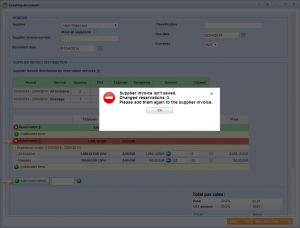 For applying changes made on the reservation, just delete red reservation from the Reservation items table and add the same one with Add reservation button if you don't want to exit Creating supplier invoices window (because of the entries already made).