What's new? We have improved functionality of searching documents by reservation statuses. List of reservation statuses can be found in documents grid.
Benefit? Till now, you could add Reservation status column inside documents grid, but now you can also filter documents by exact status.
How? Open Documents → Offers or any other document from the main menu. Notice Reservation status above the grid.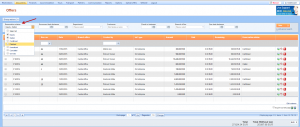 Filter documents by any status.

NOTE: If you want to add reservation status column, use Edit columns button.