What's new? We have introduced a pop up reminder message whenever a user clicks the Save and close button on the Supplier invoice window.
Benefits? This option serves as a reminder to the user to check if everything has been marked correctly on the Supplier invoice before saving and closing it.
How? When you want to save the changes you have done on the Supplier invoice and click on the Save and Close  button, a pop up reminder will appear with the following message "Reminder – tick the CLOSED box for final payments to supplier only. Do you want to close this supplier invoice now?".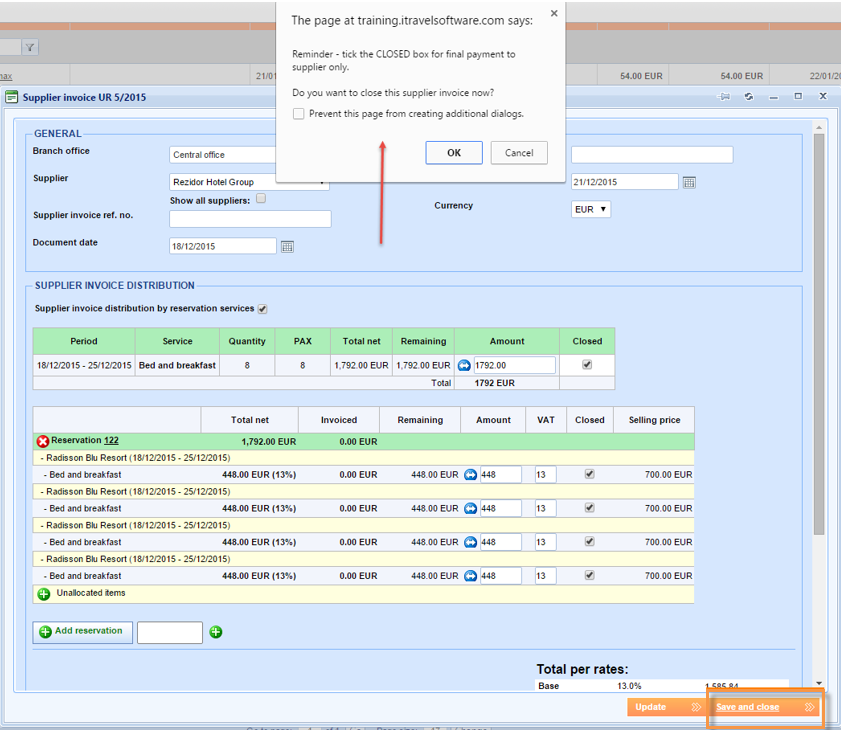 If you click OK, the Supplier invoice will be saved and the window will close.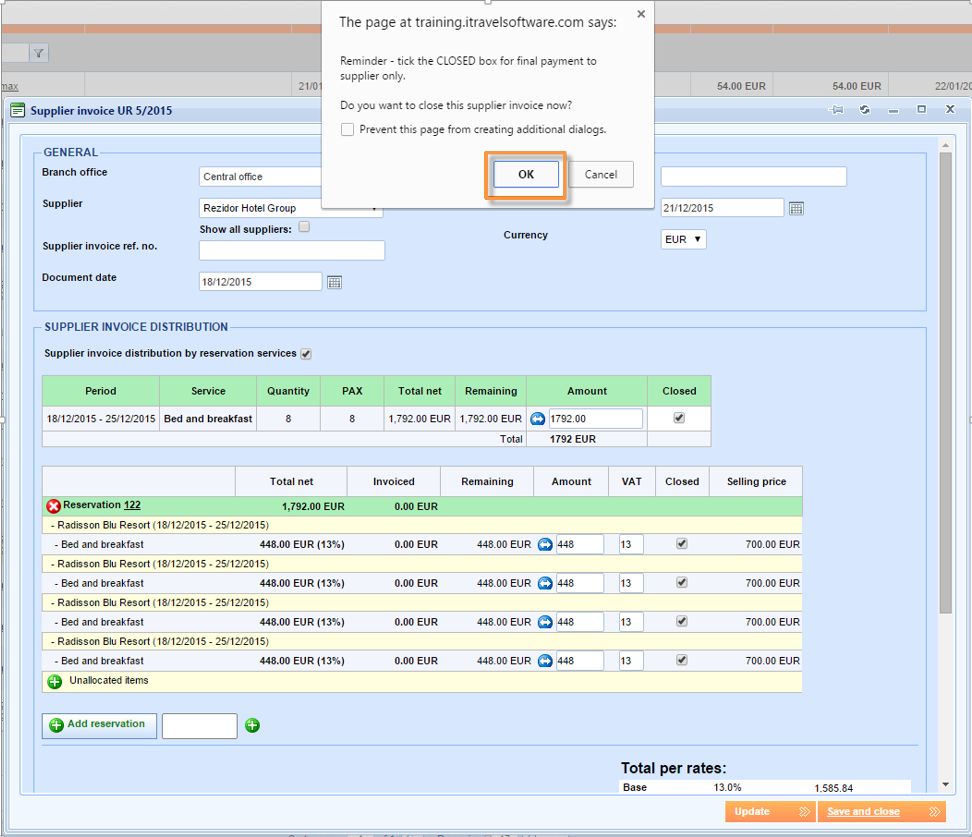 If you click Cancel, the Supplier invoice window will stay opened and you can make additional changes, like ticking the Closed box if this is the final payment to the selected supplier.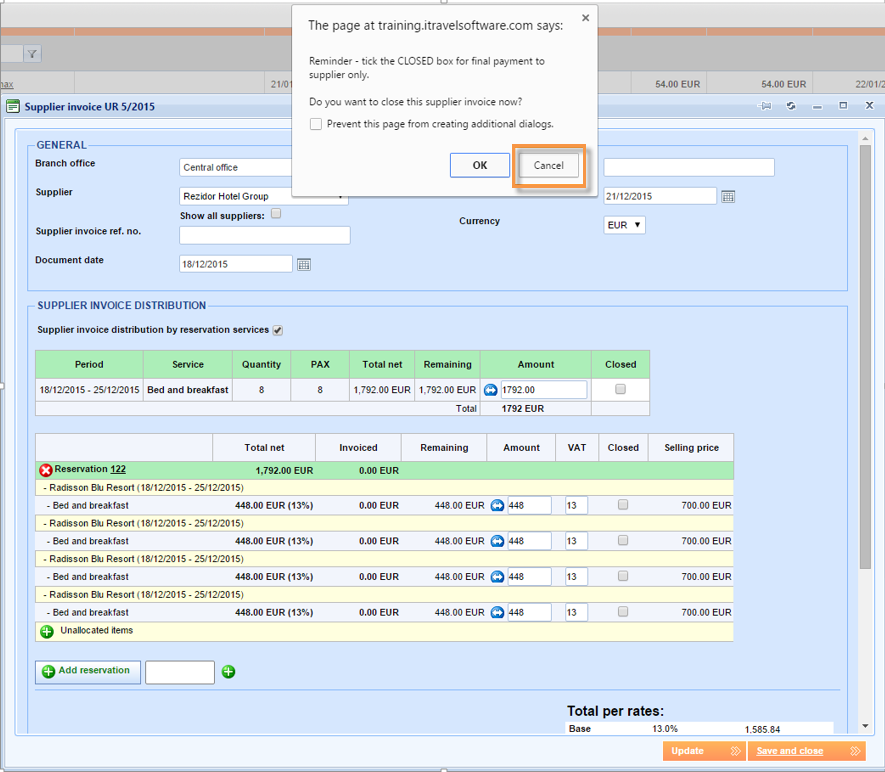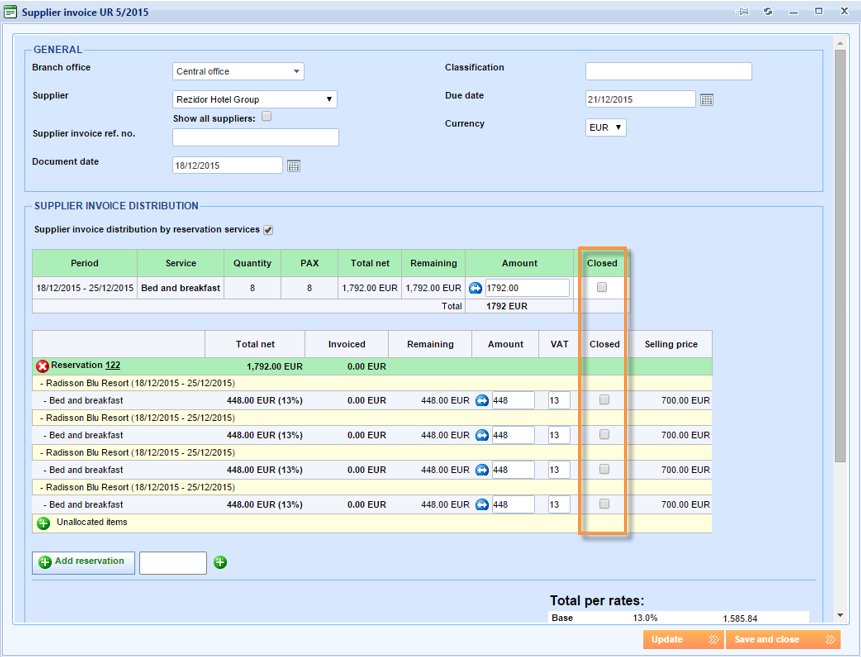 However, if you click on the Update button on the Supplier invoice window, the above described reminder will not appear.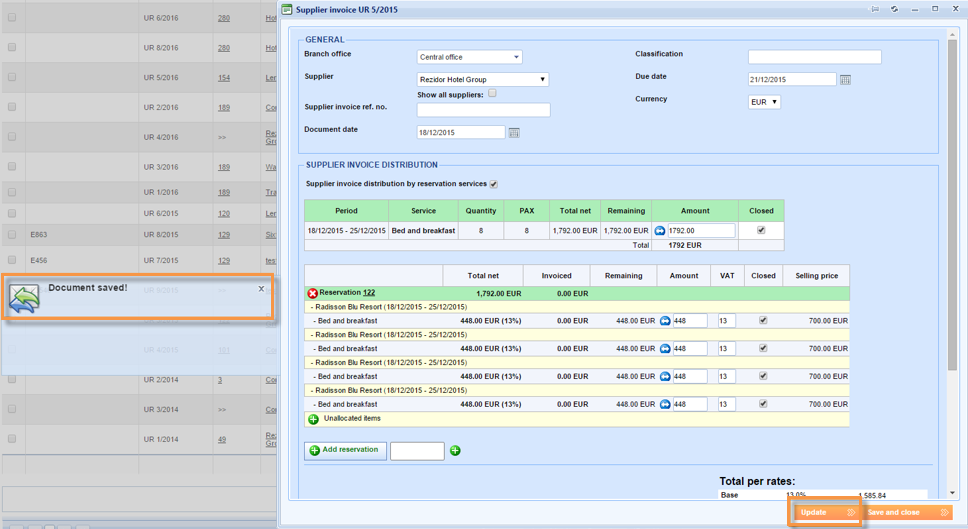 NOTE: If you want to have this option in Lemax, please contact sales@lemax.net for more information.