What's new? Due to the change, customers can choose how much they want to pay by inserting this amount in the text box. This amount can be different than deposit payment amount or full payment amount.
Benefits? Before introducing this change, customers were able to choose only between two options: paying deposit or full amount. Now they can put in the text box wanted amount manually.
How to? Let me show you how it worked in the old way to compare with new option we introduced. Go to tab Reservations → New Reservation and find one product that is published on web and has available allotments. Select Preview icon.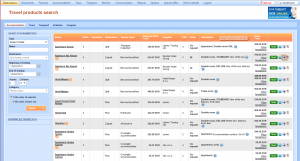 From Basic information tab choose Reservations button.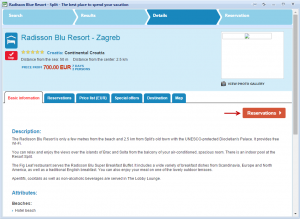 You will be switched to Reservations tab from where you can make a reservation, click on Book button.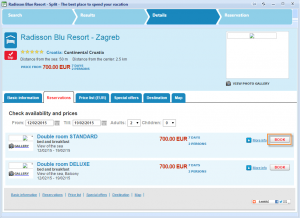 It will lead you to online booking form where you need to fill information about customer / passengers and select payment method. Let's choose Visa as a Payment method. You see that there are only two options to choose: Pay deposit or Total amount (if the option date hasn't expired).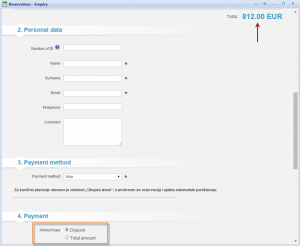 If we repeat previous steps with new option enabled, we will see the difference in amount distribution – clients can now choose by their own how much they want to pay by filling Amount text box.