What's new? We have implemented a new option in the system which allows you to put all your passengers into the Cc and Bcc field of each e-mail.
Benefits? From now on, you can send the e-mails with documents or some other files attached to all the passengers. Customers are still the main recipients in the system, but you can add passengers into Cc or Bcc of an email with just one additional click.
How? Go to the list of reservations and open any of them. Create one document and choose the Send icon.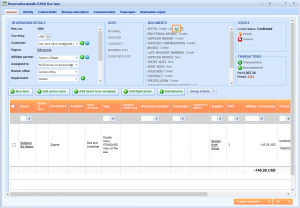 The standard New conversation window will appear. Find Add to passengers to Cc and Add passengers to Bcc check- boxes and check one of them.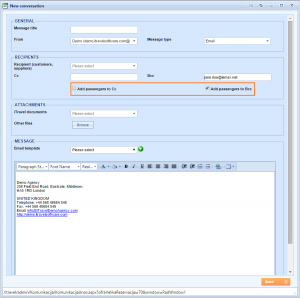 The final result will be that all the passengers that on this reservation will receive documents attached along with the email message. In our example they will be in the Bcc of this email.
NOTE: This option is available only within the Communication module. If you want to use it, please contact us at sales@lemax.net