What's new?  We have improved the transfers' online booking form with Transfer info such as Pick up and Drop off date and time, Flight/bus number, Pick-up location and Drop-off location. Until now, this information could be found in the back office reservation calculation.
Benefits? From now on, all the customers can fill the basic transfer info on the website or through the B2B site. This makes the transfers online booking process easier and more precise and enables your customers to fill transfer info by themselves.
How? Open your website page that is integrated with the Lemax. Define parameters and choose the transfer that you want to book from the web site. Click on the Send Inquiry or the Book button, depending on the transfer availability.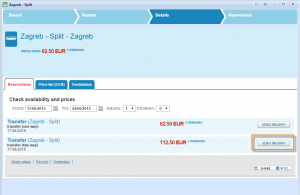 A Reservations – Enquiry window will appear. You will find transfer info that can be filled under the point 1. Choose period.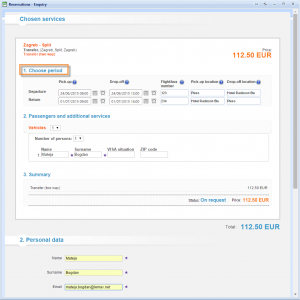 Fill the form and scroll the window in order to click on the Send enquiry button.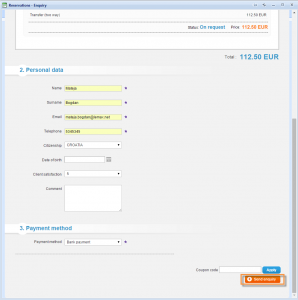 A custom message will appear and you will get a unique reservation number.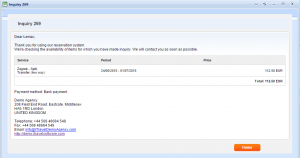 Open this reservation in the back office and edit the transfer item.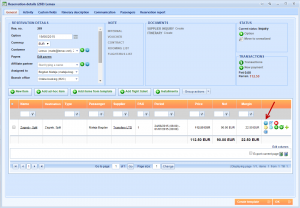 You will find the same transfer info from the online booking form.