What's new? Our system has a new user role setting under the Reservations section, called Reservation view by branch offices. The new user role grants or denies the right to see reservations in other branch offices.

Benefits? In case of working with different branch offices, for example in different countries, you can prevent anyone from the other office from viewing your reservations and vice versa. This user role allows you to control the reservations view.

How? Choose Options → Settings → User roles from the main menu. Update one user role by clicking on the Update icon.


Scroll through the Roles window until you see the Reservations field and notice the Reservation view by branch office user role setting. We will set the setting to a user. Click OK to save changes.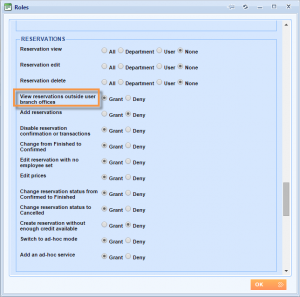 In order to test this, apply this user role to one user. Choose Options →  Settings → Company details from the main menu and enter Users tab. Click the Edit icon near one user.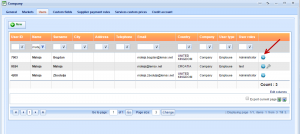 Set up the right user role and enter Branch offices tab.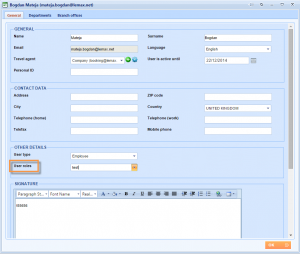 Inside the Branch offices tab, you can find this user's branch offices. This user belongs only to the Singapore branch office.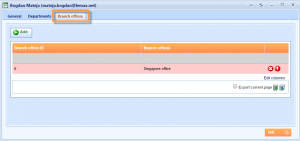 To add more offices, click the Add button.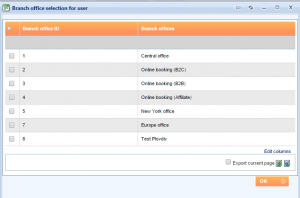 Choose Reservations → All reservations from the main menu. Notice that only the reservations from this user's branch offices now appear.