What's new? As you already can do with your services, from now on, you can group your special offers into the Service groups.
How? When creating an special offer, locate new Service group area. Here you can define or choose some of predefined service groups. By choosing one, you can group your special offer into the chosen group, what can help you in filtering special offers by group later on.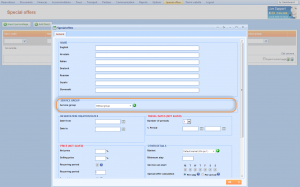 Go to Special offers from the main menu and choose Insert percentage or Add fixed to insert new special offer. After you locate Service group field, select one of predefined groups in the drop down list, or add new one by clicking on green plus button.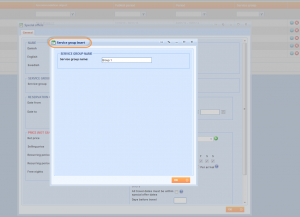 To place this special offer into the new group, define new group name in the Service group insert window.

You can find this special offer when  filtering by group name if you write down group name in the Service group column.