What's new? Our system has the new option of adding logo for all travel agents added or imported into your system.

Benefit? In case of making reservations through online booking B2B, your travel agents could have their own logo on documents issued from your system and use it when forwarding to the end customer.
NOTE: If you want to use the travel agent's logo for documents, please contact us at sales@lemax.net
How? Choose Partners → Travel agents from the main menu and edit a travel agent or add a new one.

Notice the Logo field at the bottom of a Travel agent window. Click on New button to add the logo for this travel agent.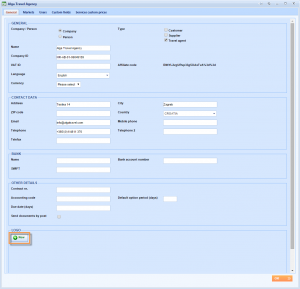 Click the Select button to add a photo from your computer.
Find a photo that you want to upload and click the Open button.
NOTE: You can upload only one photo here.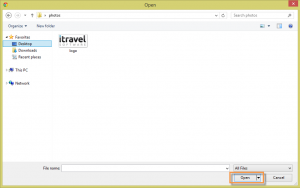 When you find yourself in Photos window again, click Upload button.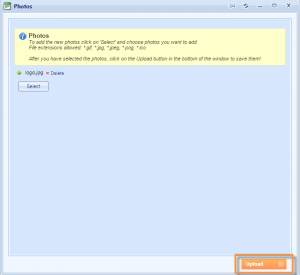 NOTE: Please don't add photos larger than 400 px.