What's new? We have added new icon in the Price list tab on Advanced tours. It is warning you about mistakes in validity of the departures.
How? Let's assume you have created departure sequence wrongly when you were defining departure dates and duration in Departures > Edit departure group window. The system is already warning you about it in the Validity column in the Departures grid.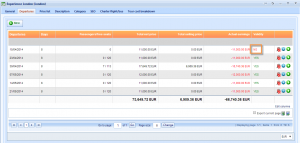 But, if you move on and create the price list, you will not be able to set the status of the tour as usual (Inactive, Published on web, Active) shown like this: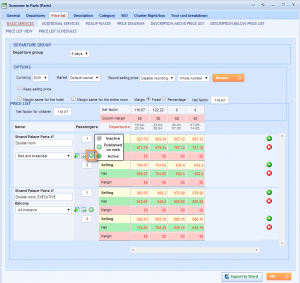 Instead, you will be alerted with another type of the icon which indicates on mistakes in departures order.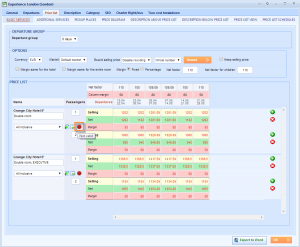 If you correct your departures, the statuses shown on previous picture will be shown again.