What's new? Due to the improvement of our system, we have added new feature for object and unit notes. Inside Note details window you can find Validity and Travel dates which can determine when a note should appear in back office or online.
Benefit? In case of having some important notes that have to be published for specific travel or searching dates, you can choose this dates as parameter that has to be set in order to show note. For example, you are giving some free service only if a customer books the object from March 10th till May 10th and for trips in June and you want to highlight this in a note.
Validity date – period of when you search a product and want to display a note
Travel date – notes can be shown inside price list determined by this dates. This date is used only for custom implementation of price list shown online.
How? Open object Description tab and Notes 2nd level tab.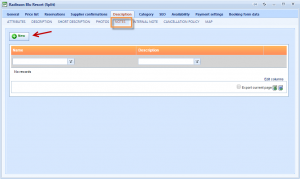 Or, open Notes tab of one unit. Click on Edit icon.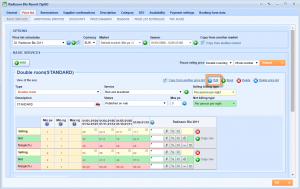 Click on New button to add new note.

Fill Name and description of a note. You can fill Validity and/or Travel date. Save changes.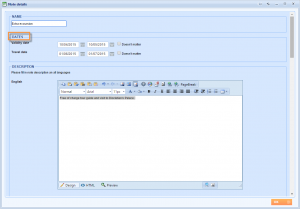 Open Travel products search window and find object note.

Or, open Online preview window.

Find object note below Attributes part.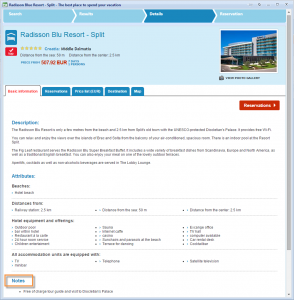 Find unit note after you click More info inside Reservation tab.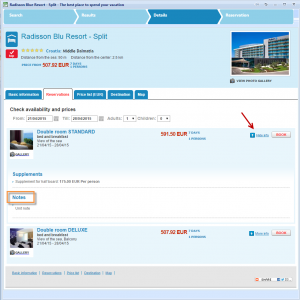 NOTE: If validity date and date of searching a product don't match, note won't appear. If travel dates don't match, note will still appear. Custom web implementation can display a note near price for specified travel date inside Price list tab.