What's new?  "Export to Excel" option at Rooming list and Flight/Bus list reports is added.
Benefits? This new export option now gives you the abillity to edit the rooming/flight/bus lists. All the data is now structured in a spreadsheet for easier filtering and sorting. One of the most frequent requests for this new feature was the possibility to add an additional comment which wasn't easily possible with .pdf export.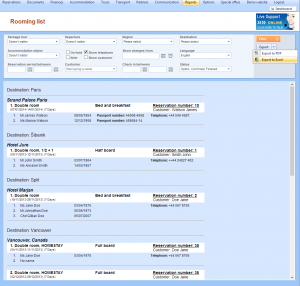 Click on the Export > Export to Excel

This is how the new export looks like.