What's new? We have created additional field in the Custom fields. Until now, you could define only name and value of the custom field. From now on, you can define descriptional comment of the custom field, used in the online booking process.
Benefits? If you want to have clear preview of possible custom fields on the Online booking form, but you need to describe its meaning more detaily, you can avoid adding descriptional values to the custom field and use Description text area.
How? Define wanted custom field with name, values and description in the Custom field tab when editing an customer.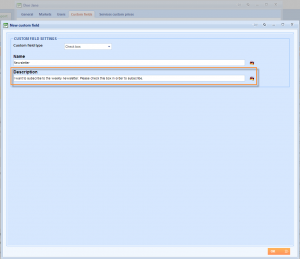 Choose Options>Booking form data from the main menu to include wanted data options in the booking form. Find newly created custom field in the Customer booking form data field and draw it to the Chosen data column.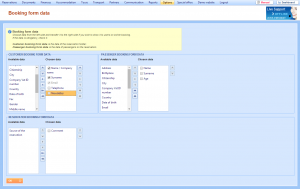 After this actions are done, your customers will be able to choose this option to provide you with requested information. The description will appear as the yellow tooltip in the Online booking form.