What's new? From now on, it is possible to define different payers on a reservation!

How? On a reservation, multiple payers can be added and different amounts can be awarded to a single payer. Documents can also be created regarding to each customer that is defined as a payer. So, each payer can get e.g. his offer or his invoice.

Benefits? It can be used on a reservation where 2 people are going on a ski trip, and only one person wants ski-pass. If they are paying separately, different offers and invoices should be created. So, one person will have higher amount of the reservation amount due to additional ski-pass service. It is also very common usage for congresses, when a company is sending an employee to a congress, and the company is paying 50% of the amount for the trip. The other half of the trip is paying the employee himself. So, once again, there will be two different payers and two different offers/invoices.

Click Edit payers.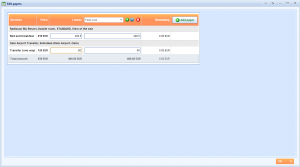 Here you can type the different amounts for each payer.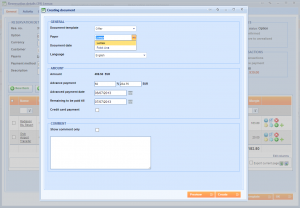 When creating documents (e.g. invoices), you can select the client for which you are creating the document.