What's new? One user can now be part of more branch offices which means that you can now allow him to create documents and payments depending on the office he is currently at.
Benefits? If you have more than one office, you can now place each employee in several of them so they can be registered there and do actions that are associated with each office, e.g. create different documents depending on the branch office etc.
How? Go to Options → Settings → Company details in order to add your users into different branch offices.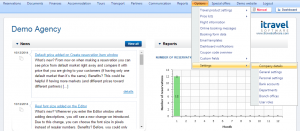 Switch from General tab to Users tab, enter one user and go to Edit button next to it.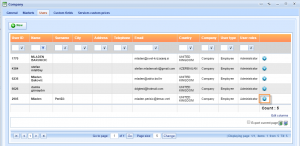 After opening the user edit screen, choose the Branch offices tab and click the Add button. Now select the branch offices that the user should be a member of and click Ok.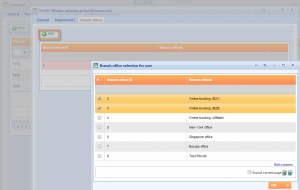 When this user logs into Lemax, he will be able to choose whether the document will be made from the central office or any other that he was assigned to. If documents differ depending on the office they will be created in accordance with that.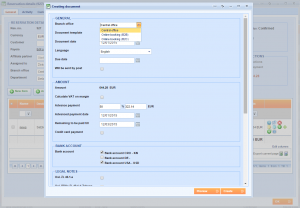 The same thing goes for entering payments. As a user that is placed in more offices, you will be able to choose the branch office from which you are making a payment.