What's new? A new option has been added – You can now find accommodation on a map view (according to its coordinates) and make a booking from there. This can be done both by admin and B2B users.
Benefits? When employees or B2B customers make a new search from the back office, they can use map search to find the accommodation in an easier and more appealing way as well as make a reservation from there.
How? Do a new search by going to Reservations → New Reservation. Stay at the Accommodation search and enter the wanted parameters, then click on Search. In the right upper corner, above the search results, click on the icon Map view.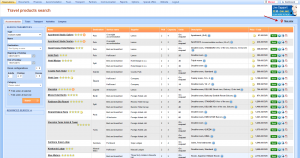 A new window opens that allows you to do a search for a specific location. You can type the Location name in the provided text area and the system will give you suggestions (if that destination exists).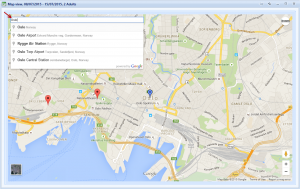 NOTE: Map marks colored in blue indicate the selected location while the red ones mark actual hotels. The map can be zoomed in and out so you can control how wide an area you want to cover here.
Clicking a Red map mark will show hotel's description along with the basic room information, price and a book button (allowing the booking to be made directly).