What's new? Inline edit of custom fields enabled on the Documents grid.
Benefits? Opening reservation details window is no longer needed in order to change a custom field value on a document. Save your time by editing the custom field on any document inline on the grid. Supplier invoice custom fields may also be edited in the grid.
How? Select Documents on Lemax main menu and choose a type of document on which you want to edit custom field value. The grid with documents of that type will be displayed. Click on Edit columns in the bottom right corner of the grid and find the custom field you want to edit to the grid columns. Select the custom field name and move it to the Included columns side of the window by clicking on the right arrow.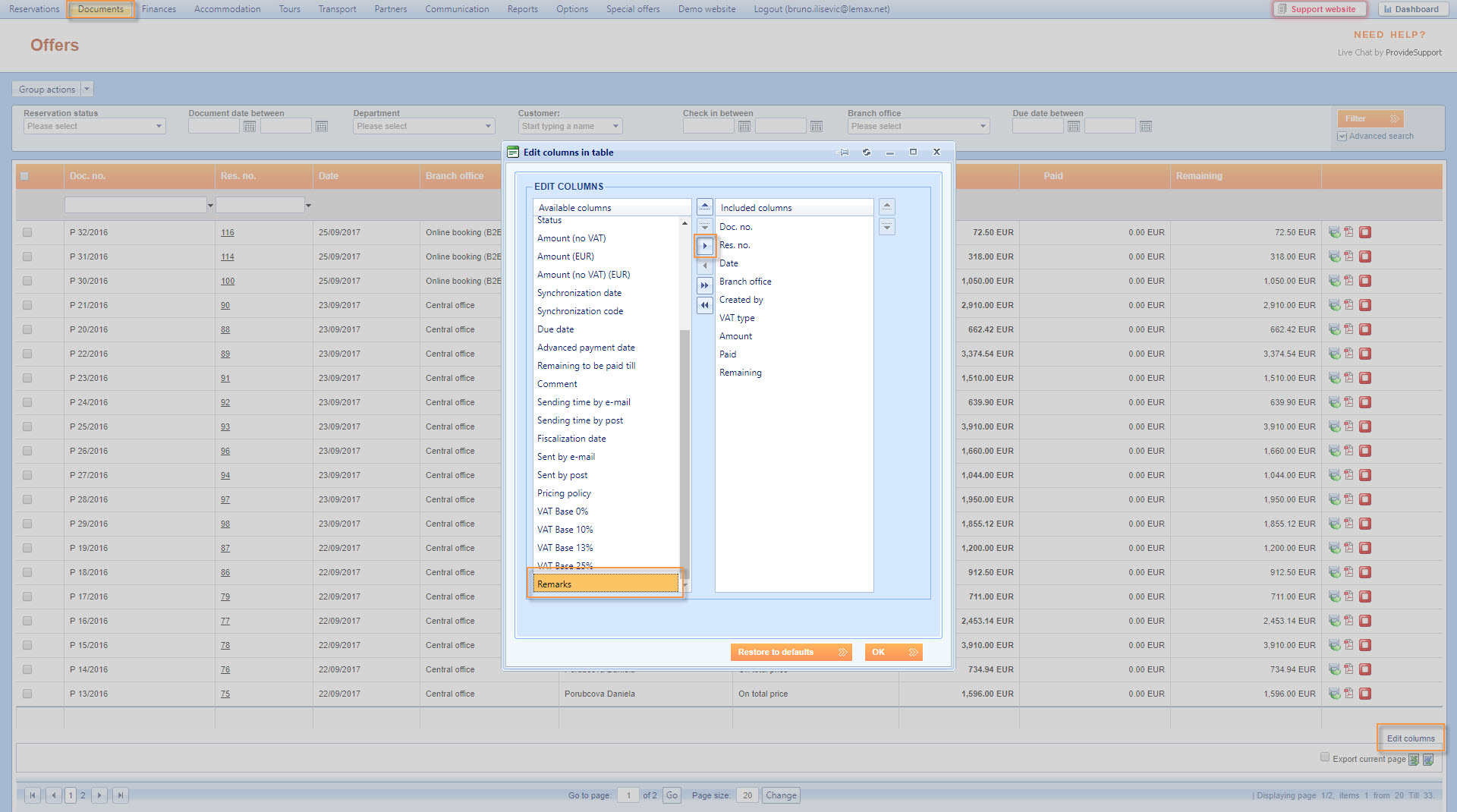 Click OK button to save the changes and a new column, containing the selected custom field, will appear on the grid. When you hover your pointer over the section where the values of the custom field are the pen icon will appear on the right side of the field. By clicking on the section a pop-up window will appear in which you can edit the value of the custom field.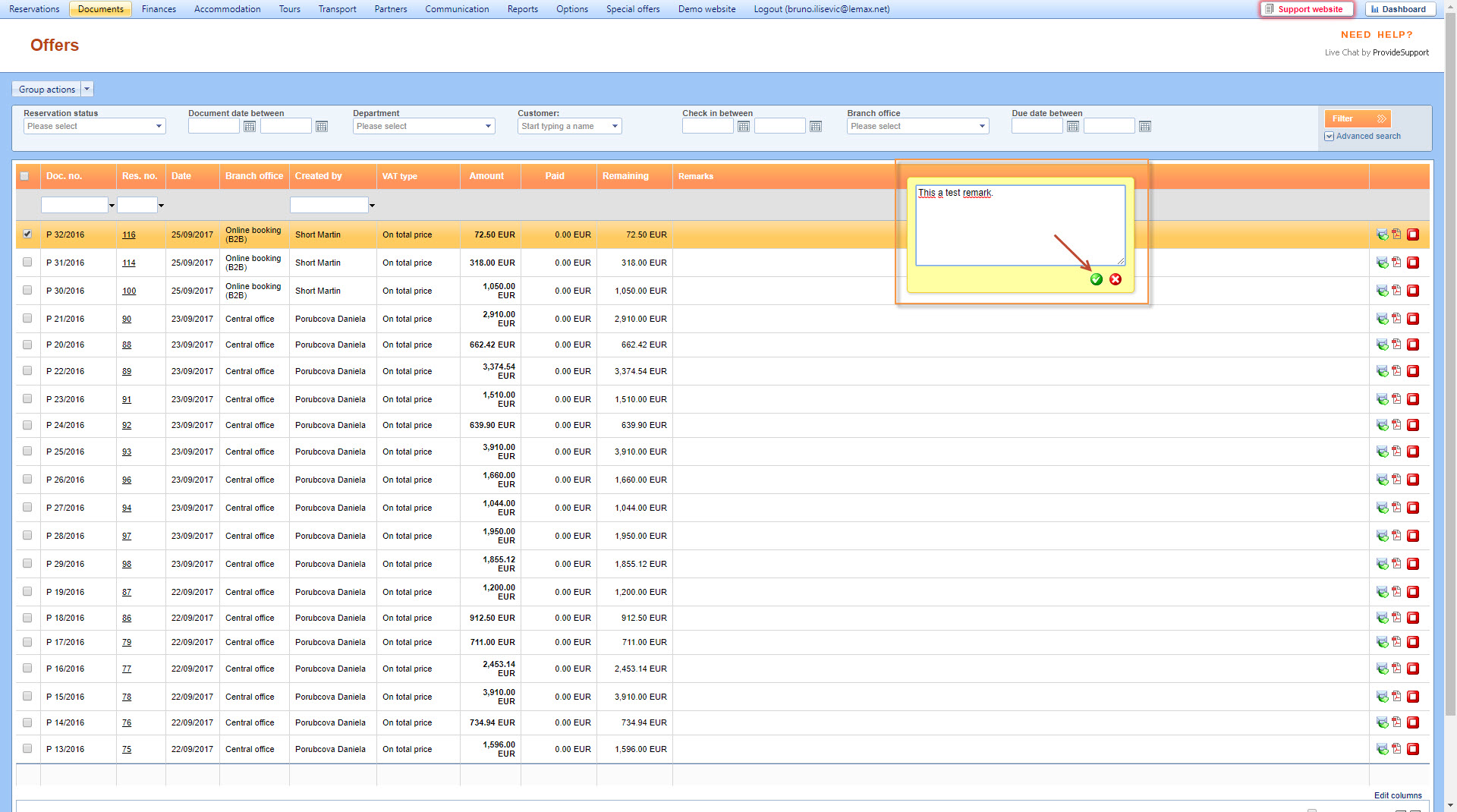 When you finish editing the value click on the green tick icon to save the changes. The new value is immediately displayed in the grid and the section will turn green for a moment. These changes are visible when you open the Create document window in the Reservation details and on all the new documents you create.
Note: Changing custom fields inline will not recreate PDF of the document.