What's new? Because of speed improvements, the system will calculate some financial reports data with a time delay. It is possible to adjust the time delay and by default it will be 10 hours. Inside the Reservation report tab, you can manually trigger data recalculation for any specific reservation individually.

Benefits? To main goal here is to speed up the system and to reduce technical work in the background. If you need some data immediately, you can manually recalculate the report data inside a reservation.

How? Open Reports → Financial and find all types of financial reports here.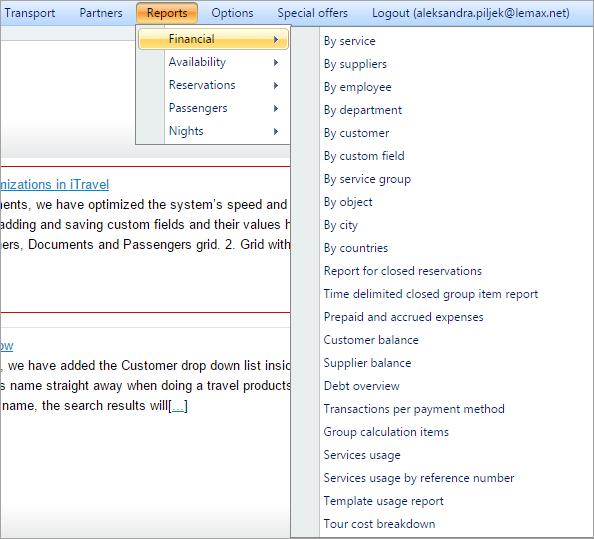 To manually recalculate financial report data for a reservation, edit that reservation and enter the Reservation report tab. Click on the Recalculate report button.
NOTE: Only these financial reports have this delay: