What's new? We have improved the Advanced tour module with the everyday departures function. The simple tour and group packages have already had this option and from now on you can use it for advanced tours as well. The Daily departures check box will appear when a user copies advanced tour departures repeatedly. 
Benefits? The daily departures function helps in defining tours that have everyday departures in a certain period of time, or all year long. Moreover, this function helps you to choose the Days of week when a tour is available.

How? Open one advanced tour and enter the Departures tab. In order to set departure dates, click on the Edit departure group icon.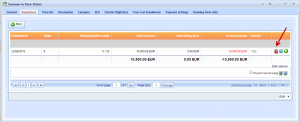 Define a tour stages and click the Copy departure repeatedly button.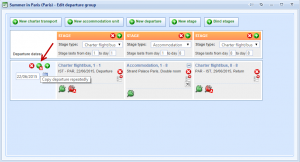 Inside Copy departures window click the Daily departures check box and define the time period when the tour will be available. For example, our tour is available from 22/6 till 02/07, but not available on Tuesdays. Click the OK button to save changes.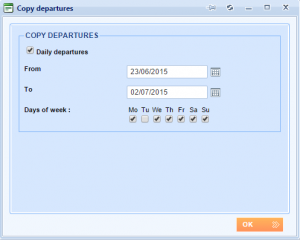 The daily departures will be added accordingly, without Tuesdays.