What's new? From now on when making a reservation you can see price from default market right away and compare it with price that you are giving to your customers (if having only one default market than it's the same).
Benefits? This could be helpful if having more markets (and different prices toward different partners) so you can compare them directly with regular prices taken from default market.
How? Enter one reservation or create a new one, right now I will choose one hotel for which I know that has different prices on 2 markets. Click on Book.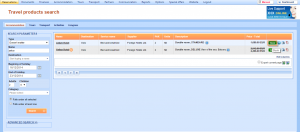 Create reservation item window appears and inside of it, in the Calculation field, you can find new column called Default price. For now, because I didn't enter the customer in Customer field, this price is the same as Selling price. The same thing will happen if I enter my customer that is on default market.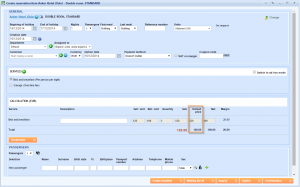 Let me now show you what will happen if I enter Star tours in the Customer box. Star tours is in my example placed on agent market and has commission 10. You see that Default price now differs from Selling price and that Margin has been adjusted.