What's new? We have introduced option that enables document filtering by the author / employee that created specific document.
Benefits? Due to the change, you can now follow what documents and how many of them were created according to employees ' names.
How? From the main menu go to Documents → Offers. You will find here column named Created by. Below the name of the column you can find text area where you can insert employee's name and and make new search based on that.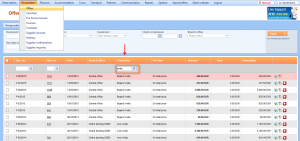 NOTE: this filter is accessible on all the documents from the list in the main menu.