What's new? Due to the changes on FIT tours, from now an FIT tour that has components in status active can be published on web. Until now, you were able to publish an FIT tour only if all of its components were also published on web.
Benefits? Now you can create products that don't have to be publish on web, but only active in back office in order to add them as a component of an FIT tour which is useful if you don't sell them online individually. If you do sell this products individually, but with different prices, simply create a new unit with different price and put it on publish on web status. One unit will be used for an FIT tour, and other will be used for online booking.
How?  Choose Edit icon on one FIT tour and enter FIT components tab. We want to see the current status of one component. Click on the name of one component to enter Edit window of the product.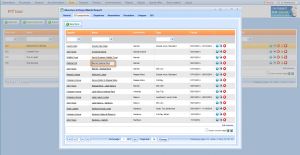 General tab will open. Choose Price list tab.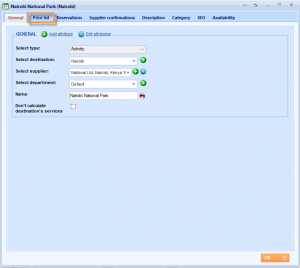 In the Basic service 2nd level tab, notice status of this component. It is Publish on web. Choose Active from the Status drop down list. Click OK button to save the change and close active window.
NOTE: Before this change, changing status to active would affect an FIT tour and it couldn't be published on web.
You will go back to the FIT components window. Choose Departures tab.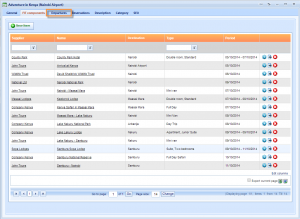 Notice how status of this FIT tour is still  Publish on web. The change of the component's status to active didn't affect an FIT tour.