What's new? You can manage the data you want to be required and shown to your customers when making a reservation on the online booking form.
Benefits? You can decide what information you want from your customers and passengers when they are filling out the online booking form. You can enable the information you want and make it as a required field if needed. It is simple to use and very usefull for your travel business when tracking the data of your customers you have.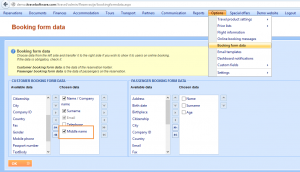 You can manage information you need from your customer and from the passengers traveling.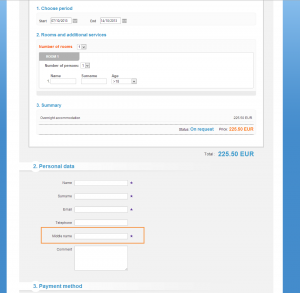 We added as an example "Middle name" in our back office and this is how it looks like on the online booking form. It has a red star because it's required.