What's new? Our system has a new option of setting up a security role toward B2B users. You can now adjust every B2B user's ability to follow reservations – only his own or all coming from his agency.
Benefits? Partners can have a better control over the reservations. Perhaps they want to give some of their employees the clearance to follow only their reservations and this has now been made possible.
How? In order to find this security role, go to Partners → Travel agents and click on Edit button.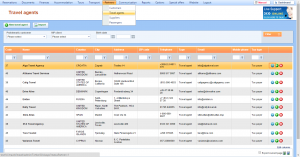 Switch from General to Users tab and choose the Edit button.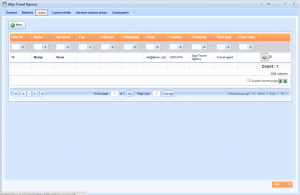 If you want to disable this user to see all of the reservations, you need to disable the View all reservations check box. NOTE: by default this option is enabled.