What's new? Templates are added to the Additional comments field in Lemax reservations. You can make a template for additional comments and save it so you can choose it from the drop down list next time you are creating or editing a reservation.
Benefits? Information displayed in the Additional comments field is often needed on more than one reservation. Instead of entering the same comment manually on every reservation, you can save it as a template and use it whenever you feel appropriate.
How? When creating or editing a reservation item, above the Additional Comments text box there is a drop down list labeled Additional comments template. To select an existing template choose it from the drop down list. To add a new template select the green plus icon next to the drop down list.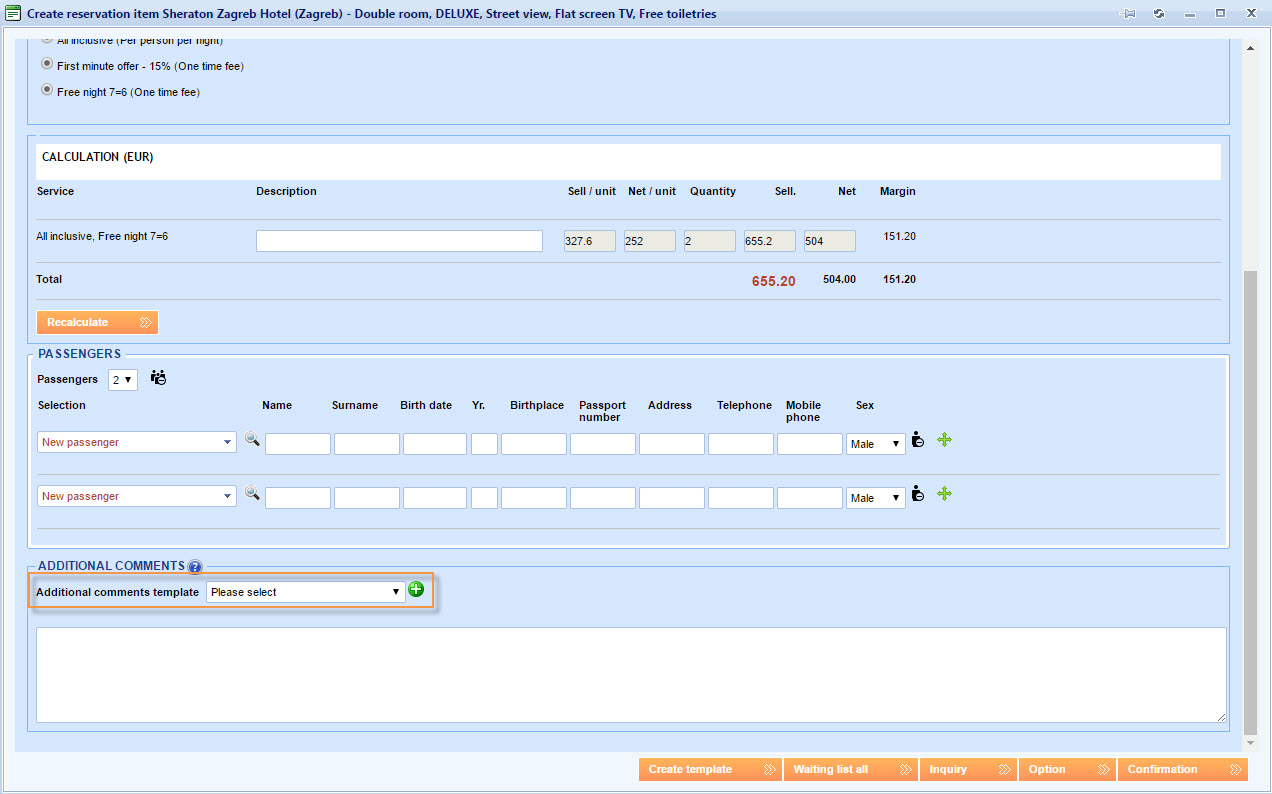 When adding a new template, you will need to enter the Template name and Template content. When selecting Template name from the drop down list, the content of that template will be copied at the position of your text cursor. Selecting multiple templates will not overwrite the previous ones, but copy them all.
To delete or edit Additional Comments Templates open Options -> Additional comments templates from the main menu. There you can edit a template by choosing blue gear icon or add a new template by choosing the New additional comments template button.