What's new? Change option is added to group calculation items.
Benefits? At the moment of creating a group, it is often unknown exactly which hotel is going to be used so a generic one is used. When the information on the exact hotel is received, generic one is replaced with the real one. Change option on group calculation makes this process much faster.
How? Change icon is added to every item in group calculation.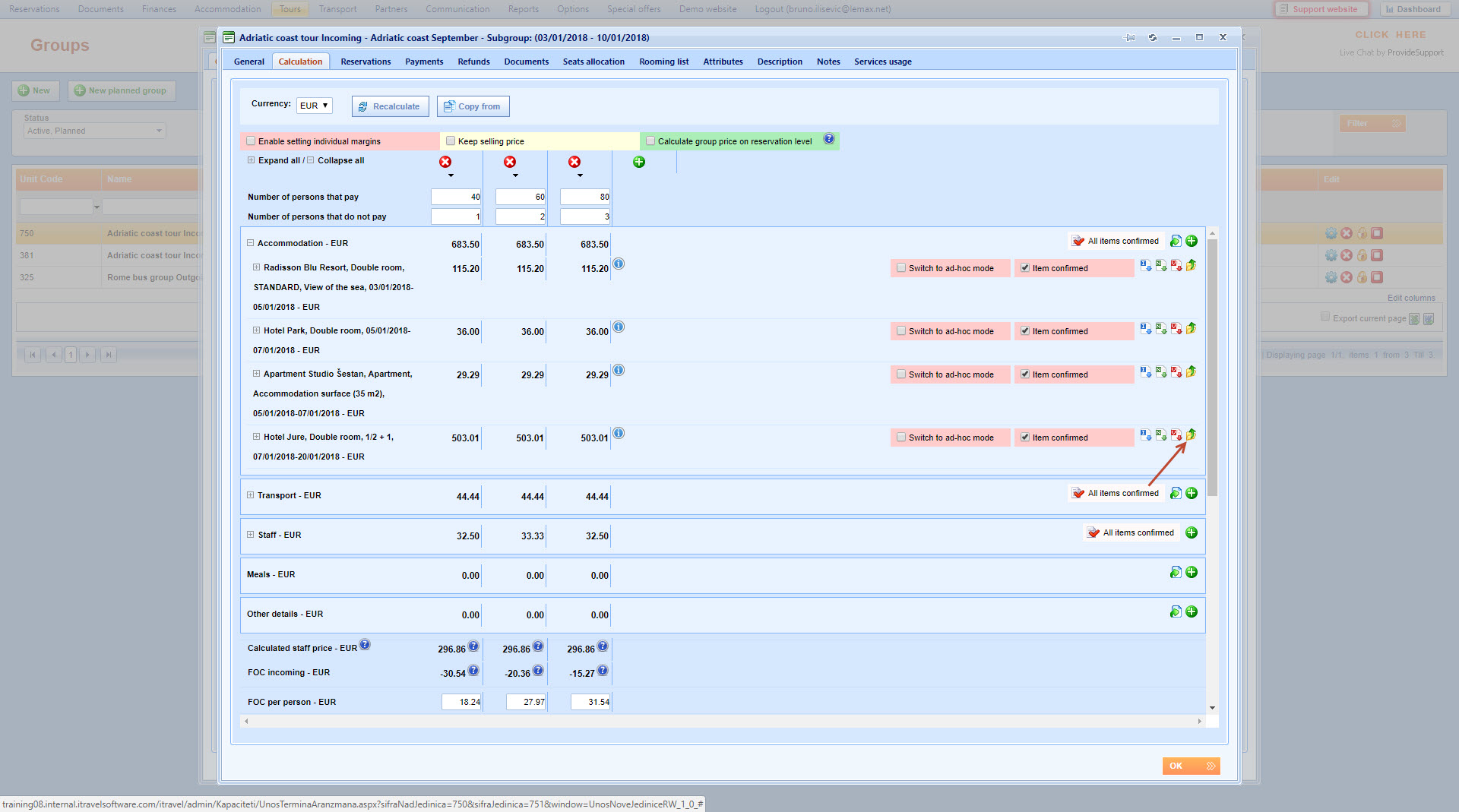 When Change icon is clicked, Travel products search window appears with the correct tab selected. If you are changing accommodation item, Accommodation tab will be selected. Dates from calculation item are set to search dates. If the calculation item which we is being replaced is not ad hoc, the destination from the item is set on the search form. In this Travel products search window, only one item can be selected.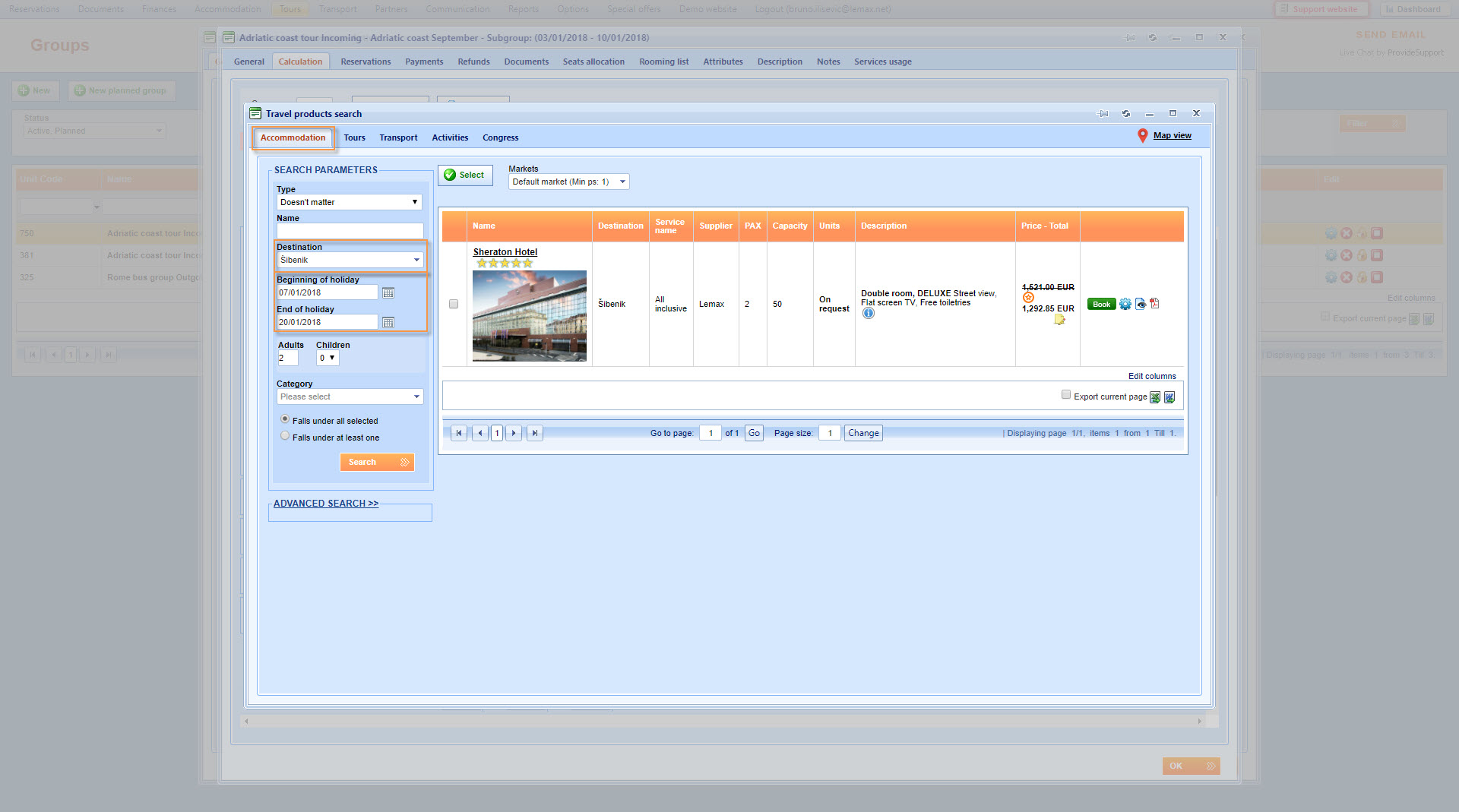 When Select button is clicked, following fields will be updated with the data from the new item:
Description

Net price

Supplier

VAT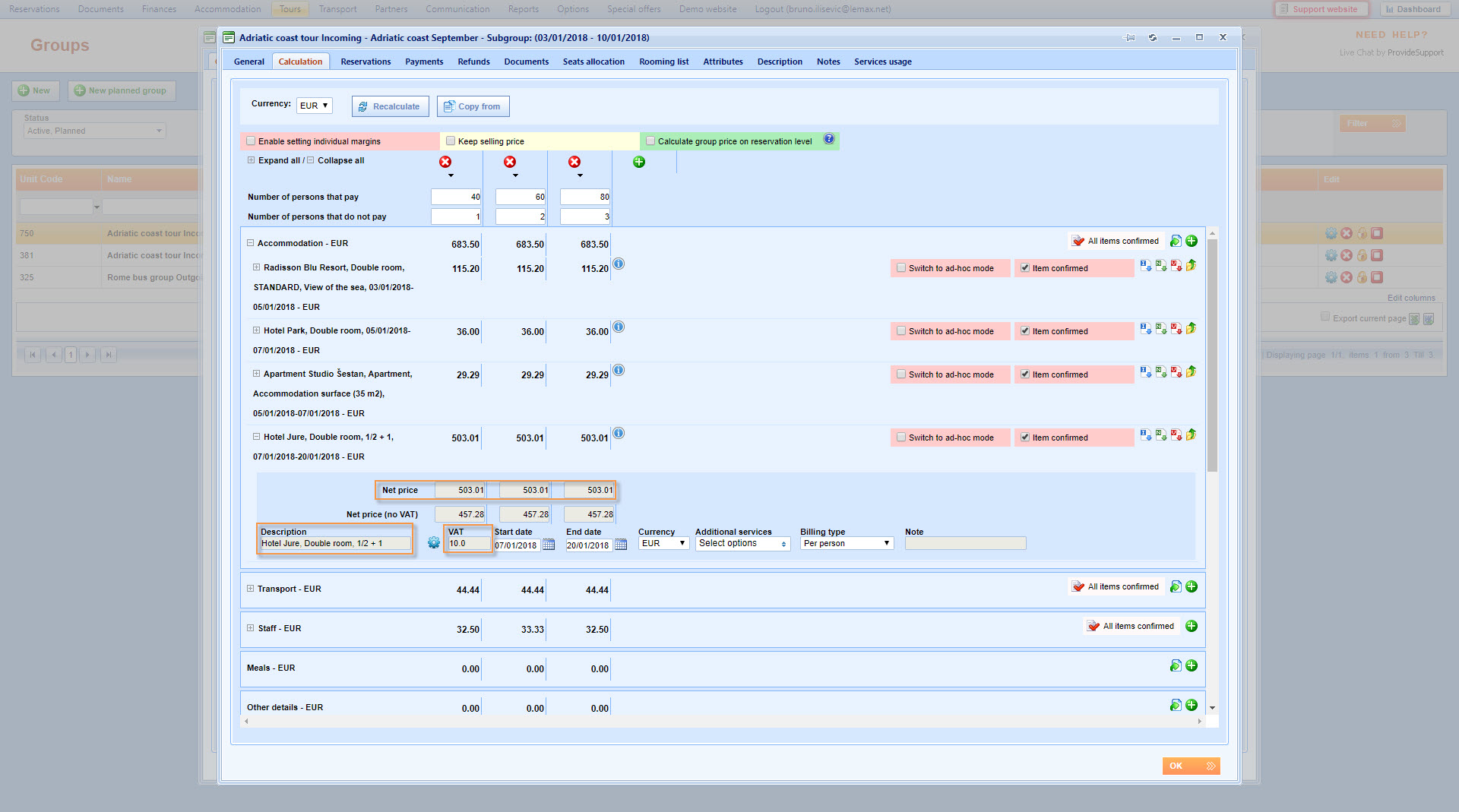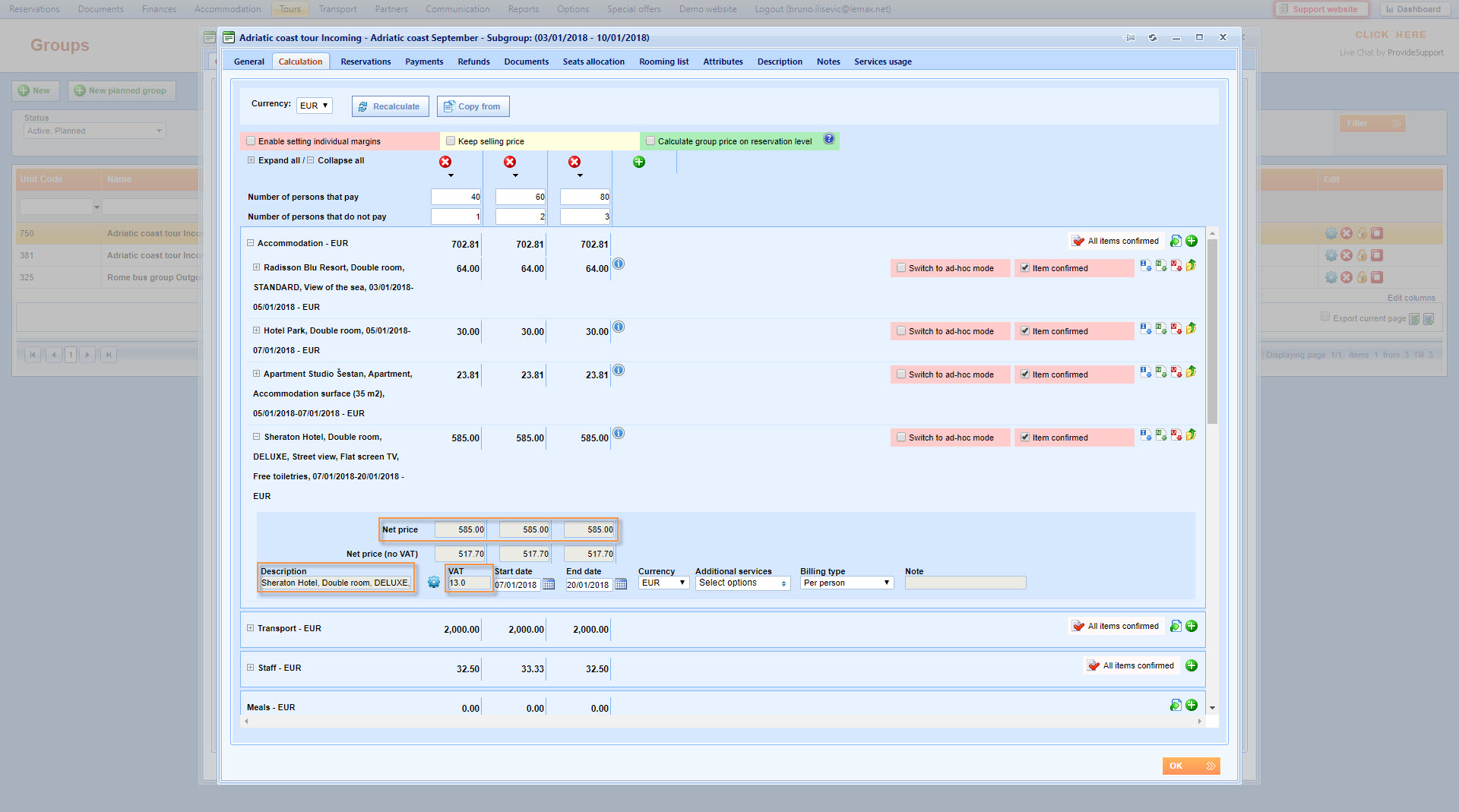 Following fields will stay the same as defined on the old item:
Ad hoc mode

Custom fields

Note

Dates

Currency

Quantity

Additional services (the ones which were selected on the old item will stay and the ones from the new item will be available for selection)

Billing type
If Keep selling price is checked, the total selling price will remain the same and the margin will be adjusted.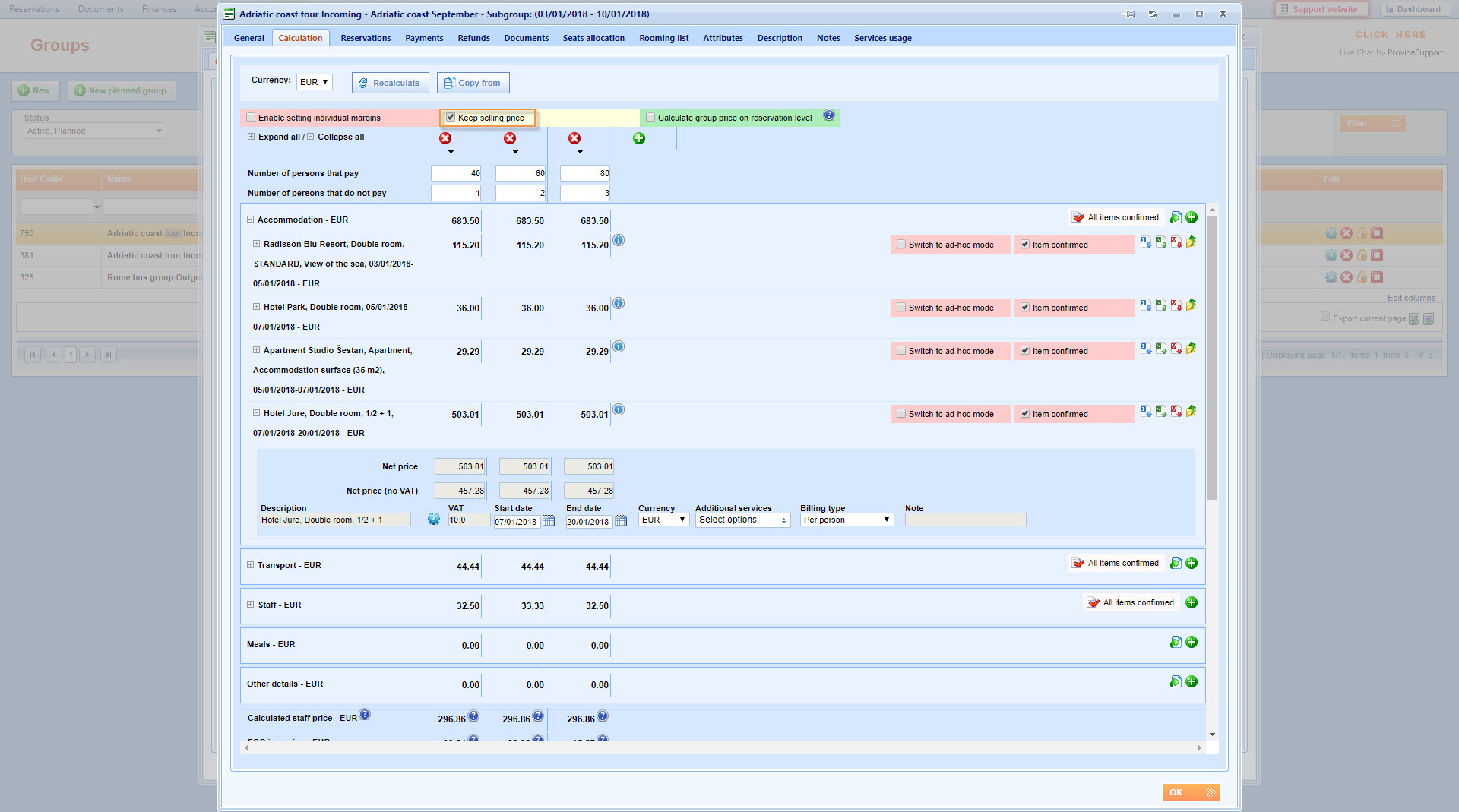 If Enable setting individual margins is checked, margin percentage in calculation item will remain the same and total selling price will be adjusted.